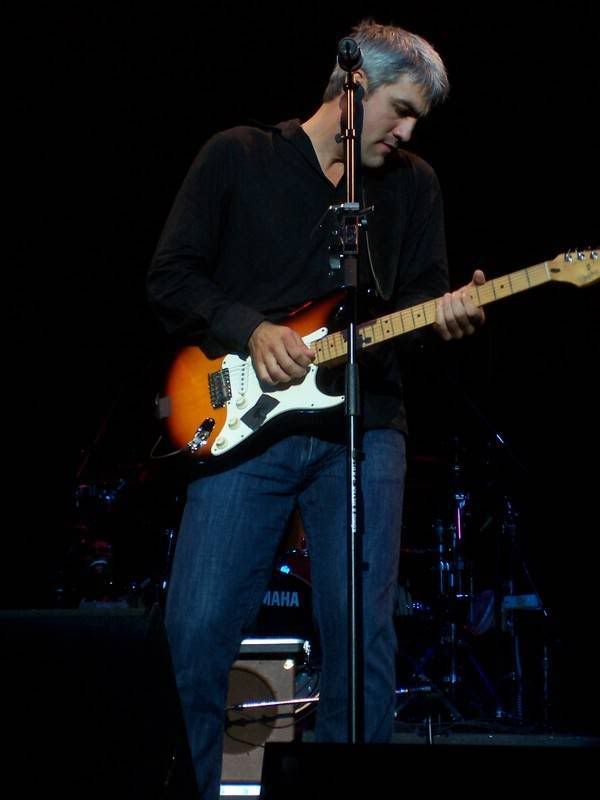 Taylor Hicks talks about 'Asian Idol' and plans for 2008
Friday, January 04, 2008
ALEC HARVEY
Taylor Hicks was at home - almost.
The familiar "Idol" set was behind him, and he was on stage singing "Do I Make You Proud."
But the Birmingham native was nearly 9,000 miles away from the Kodak Theatre in Los Angeles, where he won the "American Idol" title in 2006. This was Jakarta, Indonesia, and the leader of the Soul Patrol was gyrating on stage during "Asian Idol."
"It was definitely an eye-opening experience having been to that part of the world," Hicks said last week, shortly after returning to the U.S. "The set was very similar, but the singers were sure different."
Hicks, 31, had never been to Asia, much less performed there, so he jumped at the chance to perform on "Asian Idol," followed by a concert in Manila.
"I've done two pretty extensive national tours in the past year, so we started looking for some interest overseas," Hicks says. "It was amazing the interest that was there."
Hicks says his reception in Asia was "warm and gracious."
"As soon as I hit Indonesian soil, they knew who I was, and it was a little nerve-wracking at first," he says.
Turns out "Do I Make You Proud," which debuted at No. 1 on the Billboard singles chart just after Hicks won "Idol," made its way around the world.
"`Do I Make You Proud' is a nice-sized hit in Asia," Hicks says. "People know me over there because of that. It's amazing that the song I didn't think was right for me has taken off over there."
Something else made an impression on the Asians as well.
"As soon as I walked on stage in South Jakarta in Indonesia, I saw this big, huge `Soul Patrol' sign," Hicks says with a laugh. "They were yelling `Soul Patrol!' and the whole nine yards. I never knew the Soul Patrol would go internationally this quickly, but it has."
So Hicks gave them what they wanted, singing three songs during the show.
"I don't think they get to see too many white soul singers dance and get funky like that," he says. "The key for me to be able to communicate my music to them was the dancing and more of the visible aspects of the performing as opposed to the lyrics."
Hicks is looking forward to a busy 2008 with a primary goal being a new album out in stores.
"I think I'll have a lot more freedom creatively this go-around," says Hicks, whose self-titled last CD came out seven months after he won "Idol."
"I'll also have the time now to create an album without the post-winning-'Idol' constrictions," he says. "I have time for the album to breathe artistically."
Hicks also has time for other things.
Although he still declines to discuss his personal life, he has been linked to Milwaukee TV anchor Caroline Lyders. After his appearances in Asia, Hicks headed to Milwaukee before heading back down South.
Hicks is affably evasive about where "home" is these days.
"For now, if I'm in one place for two weeks, then that's where I live," he says. "Milwaukee is one of those places."
And he's working out the details of the club he hopes to open in downtown Birmingham's planned entertainment district. He and 2003 Idol Ruben Studdard have committed to opening nightclubs in the district.
"I haven't signed anything, but I'm planning on it," Hicks says. "Some fine-tuning needs to be done, and they're working the details out."
But you can bet on one thing - Hicks won't have a club in name only.
"I'm kind of a hands-on kind of dude, you know?" he says. "I wouldn't get into something like that if I didn't feel like there was a call for it and that I could add to it. A place for some songwriters and some musicians to go is always a good thing."
Right now, Hicks is still taking in "Idol" and what his against-all-odds win has done for his career.
"Playing at Ona's and WorkPlay and all those places a couple of years ago to playing in front of millions of people in Asia is mind-boggling," he says. "I couldn't have done any of it without the massive support I got from the people in Alabama, and I thank them for that.
"It's a very cool opportunity to go somewhere in a different part of the world and then come home to talk about it," Hicks adds. "That was the furthest this Alabama boy has ever been."
Alec Harvey is features editor for The Birmingham News.
E-mail him at aharvey@bhamnews.com.
Souce:
The Birmingham News
Thanks lynnluvstaylor for the gorgeous picture!