As Taylor enters a new chapter in his career with a brand new CD on a brand new label dropping this Fall, a new national and international tour next year, a compilaton CD of his pre-Idol days called "Early Works" (out August 12 - details to come shortly), a DVD of his 2007 concert tour, and presently, the star of *Grease* on Broadway, I thought back on the first time Simon Cowell saw Taylor and said he "should be singing backgrounds - not in the forefront". I only
hope
he walked on the corner of 47th and 7th Avenue in New York City this summer to see Taylor's 10 story billboard - or better yet - the reactions he's getting from the 100,000 or so theater-goers he'll have played to this summer at the Brooks Atkinson Theater. He recently said in a radio interview that he's happy to have regained control of his career. This "Grease" gig is probably the best career decision he's made yet.
Does this look like someone who should be singing in the background?
I think not!
Video by Skeeter/Candy
And to the jealous haters out there who insist Taylor crawled into a hole 2 years ago, I suspect this crowd outside the Brooks Atkinson Theater on Broadway didn't get the message.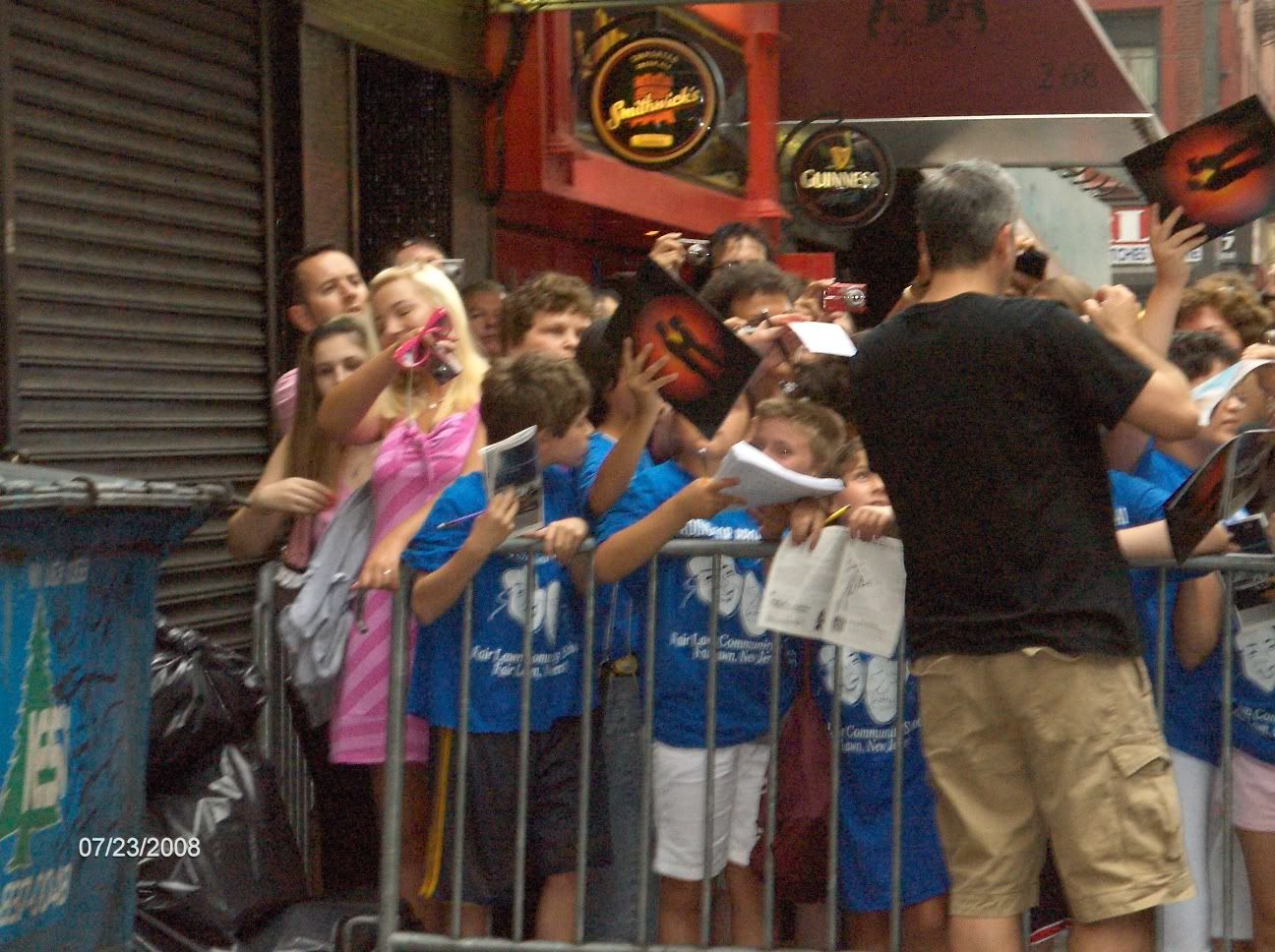 Photo by Wildrosegirl76 (Click for larger version)
Could you just die looking at this heart-stopping picture of this hunk 'o man? GAH!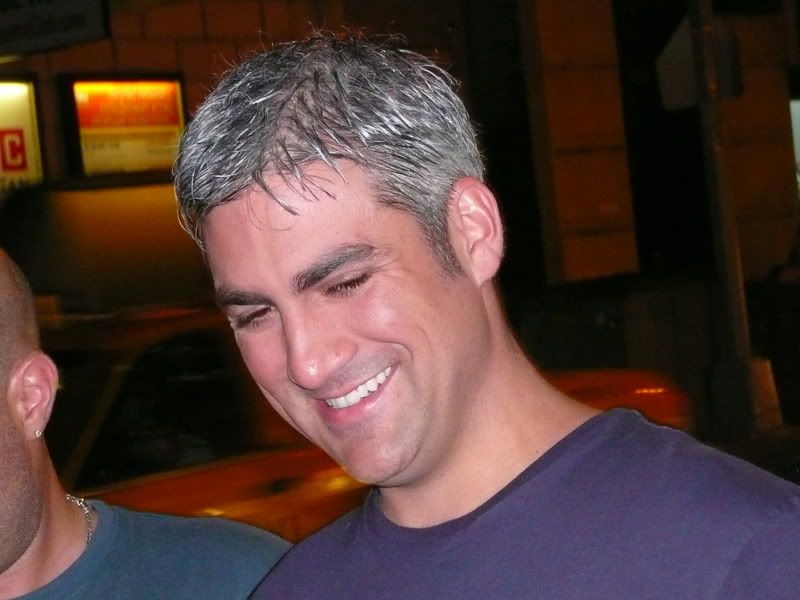 Photo by Taylorbug (Click for larger version)
And I'll Never Get Tired Of Looking at Taylor's Name Hanging off the Marquee!