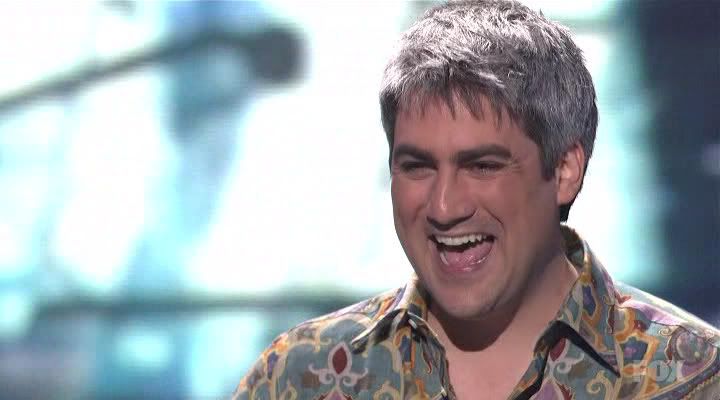 Okay, just kidding... g'head and laugh it up! Bwawawawawawa!
The Randy Jackson's Music Club Vol. 1
CD debuts at a disappointing #50 on Billboard and sells an embarrassingly low 13,000 copies (Mr. Hick's debut sold 298,000 in the US just for comparison - heh!). All in unison now - can we all say FLOP? Serves him and Paula right for being so smug about sneaking that hideous video they made back on Idol a few weeks ago. It also serves him right for making "excuses" for people like Taylor for "just" selling 701,000 copies. I betcha that looks m-i-g-h-t-y fine to Randy right about now, eh? I think it's safe to assume there won't be a Volume 2 (snicker). Splort! (that's kool-aid coming out of my nose from laughter).
What goes around comes around. He should know that by now - being an important tool 'in the biz'. Next time you make up reasons why CDs don't sell as expected, Randy, let me remind you of your own failure with this one. This is what you get for using "C" idol rejects like Katharine Mcphee and Elliott Yamin to record a horribly bland and generic piece of pop crap to sell your poorly produced CD - and then use your push to get her on Idol last week as a not so subtle way of bringing her back in America's consciousness. DUDE! It didn't work. She still only sold 500 copies of her Bumble Bee cover CD last week.